16 / 9 - 14 / 10 / 2022
STERNA FELLOWSHIP 2022 – PRESENTS AND SATELLITES
Participants:
Fotini Kitiani
,
STERNA FELLOWSHIP is a residency program launched in 2022 that supports up to 5 graduates from the greek Schools of Fine Arts annually to work on a project on Nisyros. Following the results of 2022 open call, as selected and indicated by the three-member committee, the three fellows were in residency in Nisyros for one month to work on the project that submitted with their application.
Installation of metallic sculptural symbols, among an assemblage of collected materials and found objects. The sculptures are created having as a reference specific parts of Nisyros (the port, the baths, the village "Emporeios", the volcano "Stefanos", Pachia Ammos beach and the island Gyali). Like antenna terminals, they shape the intangible information of a place and function as communication and signaling indicators. They result from the gradual process of encoding and associating the information content of geomorphic features and personal experience, with the combined visualization and translation of concepts into symbols. For example the sculpture of the harbor is symbolized as a link with the element of water indicated by a ripple of aluminum to denote its commercial function, while the baths are formed by the symbolic combination of purification and healing through warm water hinted at by the transparent triangle and the copper circle.
Symbols borrowed from alchemical depictions of physical-chemical elements and constellations, are transformed and reinterpreted to finally form in space.
Their coexistence with the assemblages of everyday objects (tiles, stones, glasses, garbage, rust, etc.), a process that refers to a modern ̈archaeological ̈ find, constitutes a game of materiality and form between primary and processed information.
The concepts of alchemy, discovery and the collection of evidence and data are linked to express the personal experience of travel.
Fotini Kitiani, was born in Athens on 1995. She is a graduate of the Athens School of Fine Arts on Visual Art department (2021) under M. Manousakis and K. Tsolis supervision, with a multimedia installation thesis, named "Non- City Terminals". Her artistic work and research outlook concerns space and city ambience, as well as matters of communication. Experimentation through industrial materials and a variety of multimedia techniques such as sculpture installations, photography and video art are widespread alluding to different conceptions expressed with a conjunction of abstract and symbolic elements. She is an Athens based artist and she has participated in group exhibitions.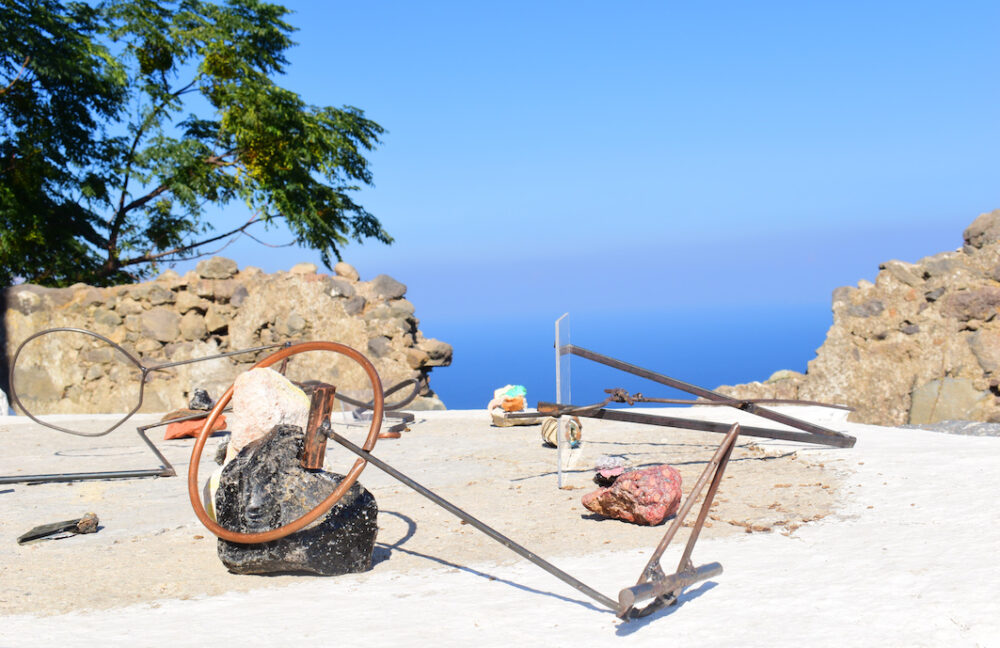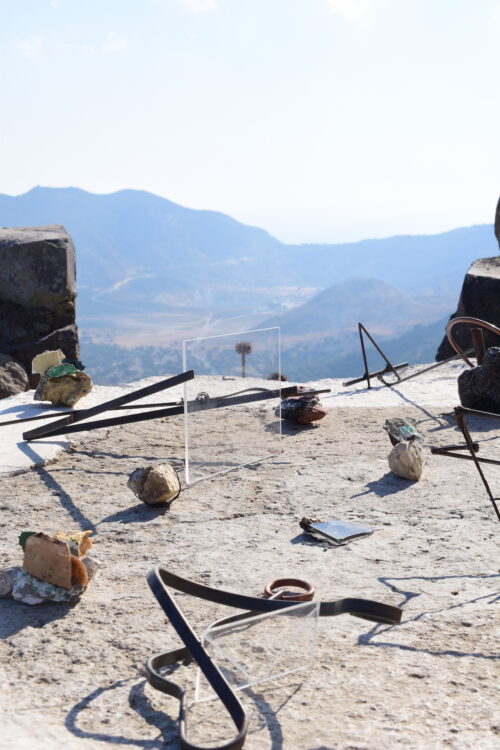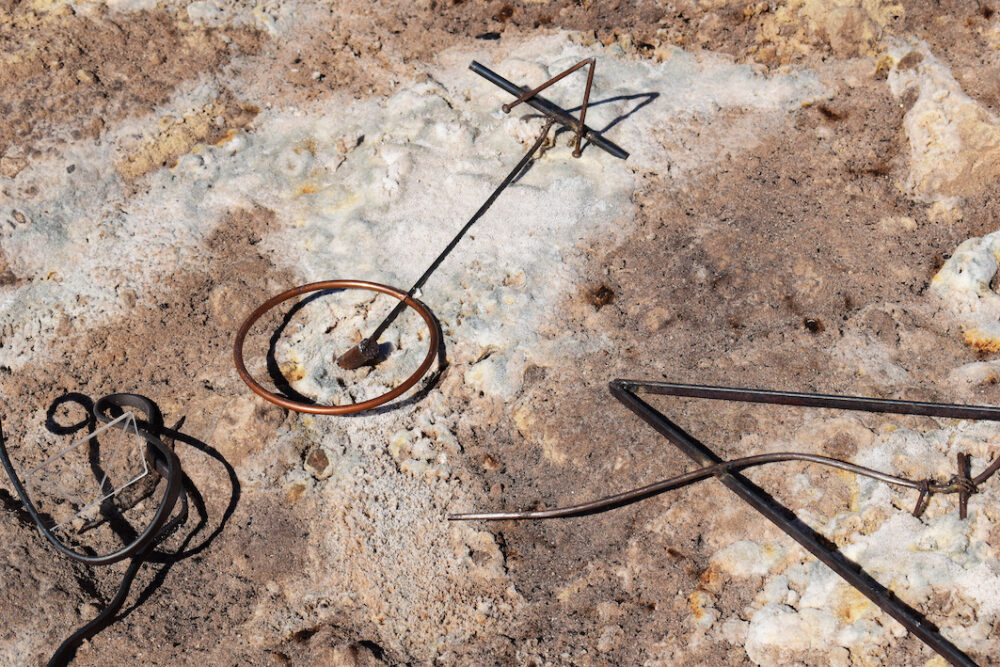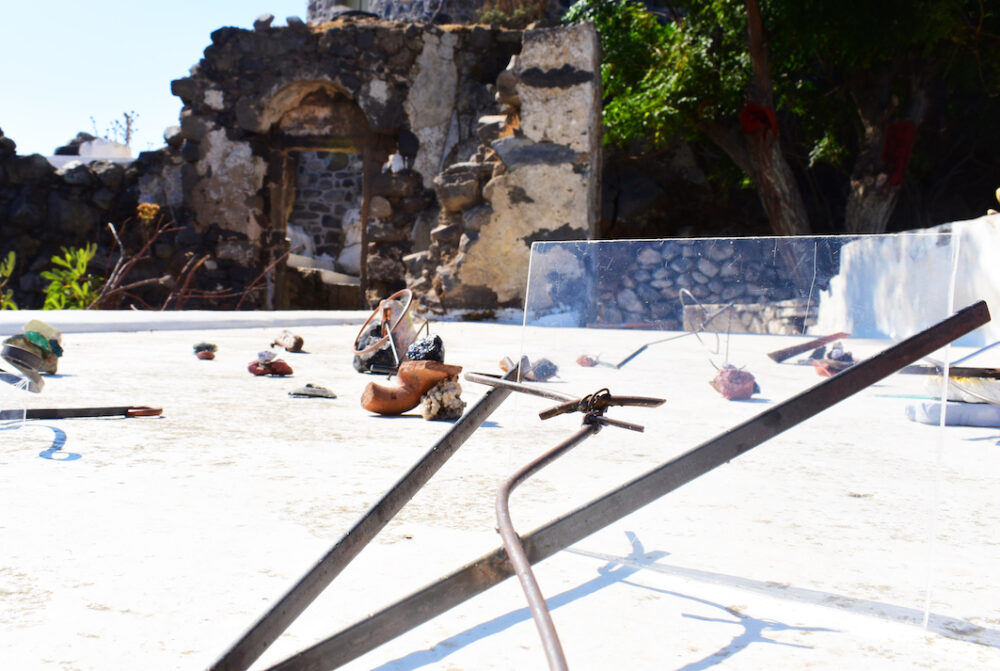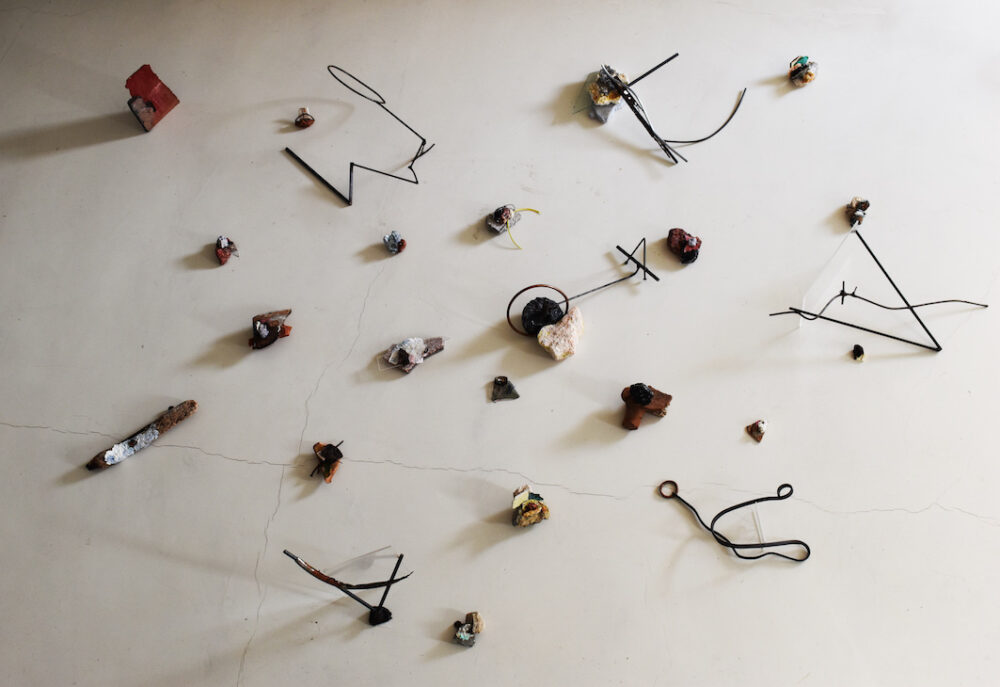 Castle of Emporeios, 85303 Nisyros, Greece
ID 997217168
Creative director:
Greg Haji Joannides
Board of directors:
Christina Arseni
Chrysoula Athanasopoulou
Pavlina Andriopoulou
Collaborators:
ATOPOS CVC
NISYRIO