16 / 9 - 14 / 10 / 2022
STERNA FELLOWSHIP 2022 – ENDLESS GREEK SUMMER
Participants:
Lydia Miligkou
,
STERNA FELLOWSHIP is a residency program launched in 2022 that supports up to 5 graduates from the greek Schools of Fine Arts annually to work on a project on Nisyros. Following the results of 2022 open call, as selected and indicated by the three-member committee, the three fellows were in residency in Nisyros for one month to work on the project that submitted with their application.
Endless Greek Summer is a series of works created in the context of STERNA art residency in Nisyros. Nisyros remains one of the few islands left that still allows free camping. Utilizing used tents sourced from the ephemeral community of campers, the works explores the dynamics of idleness, laziness  and collective sleeping in public space – contradictory concepts to the burnout culture we live in. Every fabric of these tents constitutes a transgression. Through the quilting technique, I sew patterns that merge these transgressions together in order to examine the impact of work upon relaxation.
Lydia Miligkou (b.1995) is a visual artist based in Athens. She holds an integrated Μaster's degree from the Department of Visual Arts of the Athens School of Fine Arts. She has been awarded the Stavros Niarchos Foundation Artist Fellowship by ARTWORKS (2021). Οne central question in her work is whether it is still possible to disengage ourselves from the dominant narratives that shape our desires and our decisions. She mainly works with installations and sculpure to create poetic instances designed to fight back against the disenchantment of the world. She has participated in group exhibitions and festivals in Greece and abroad. Since 2018 she has been working in the art department of several Greek and international film productions.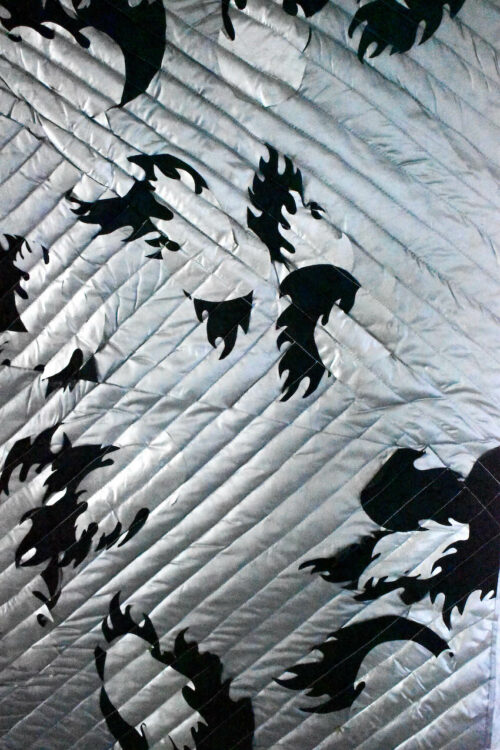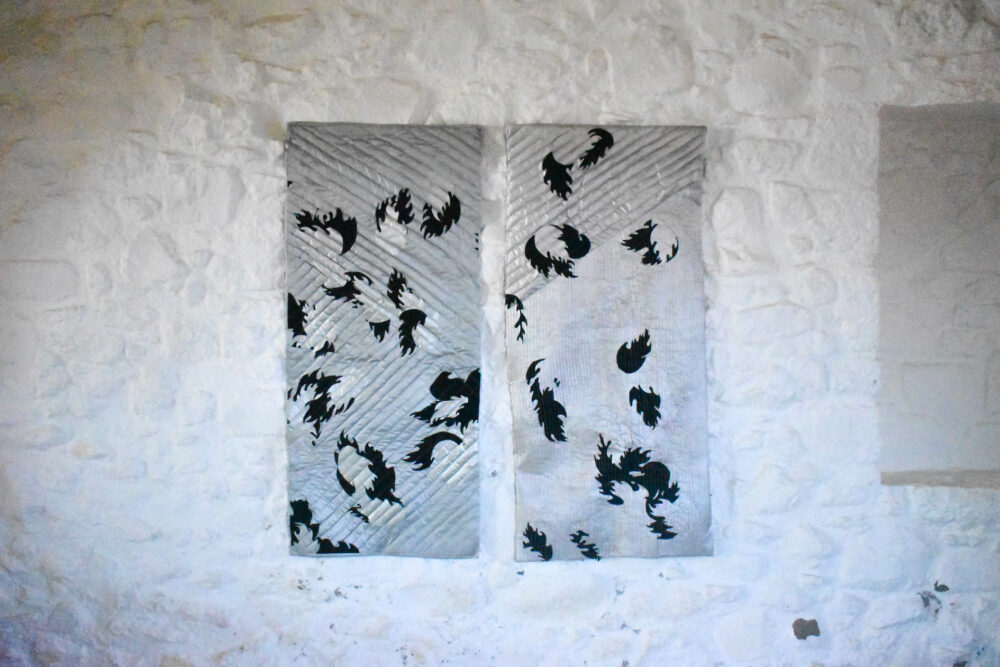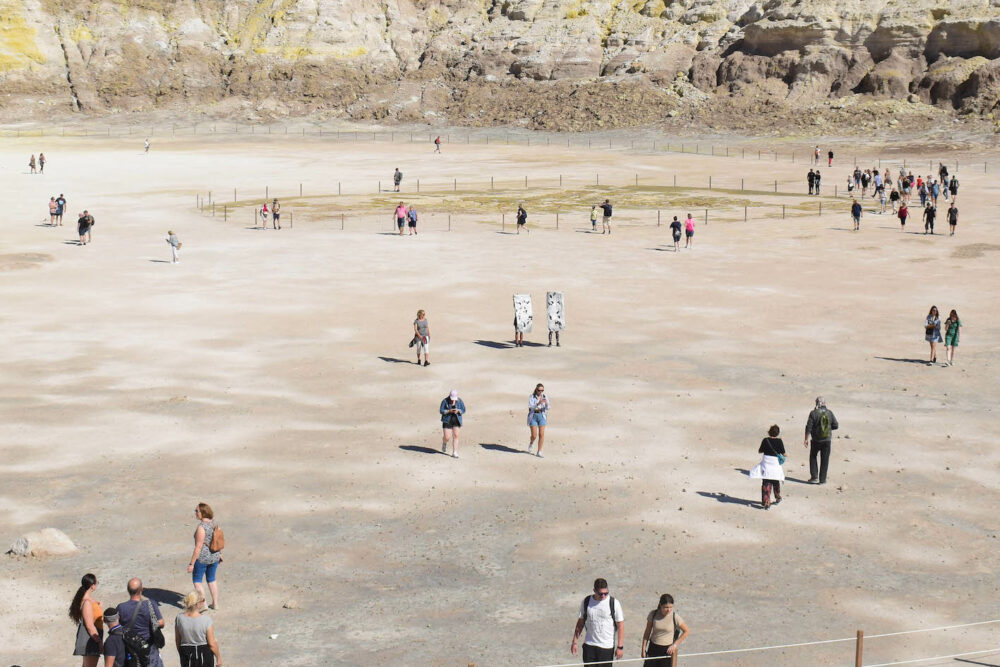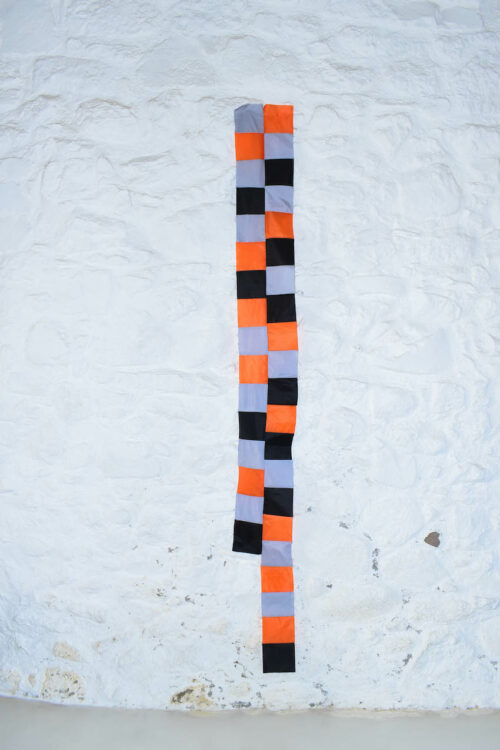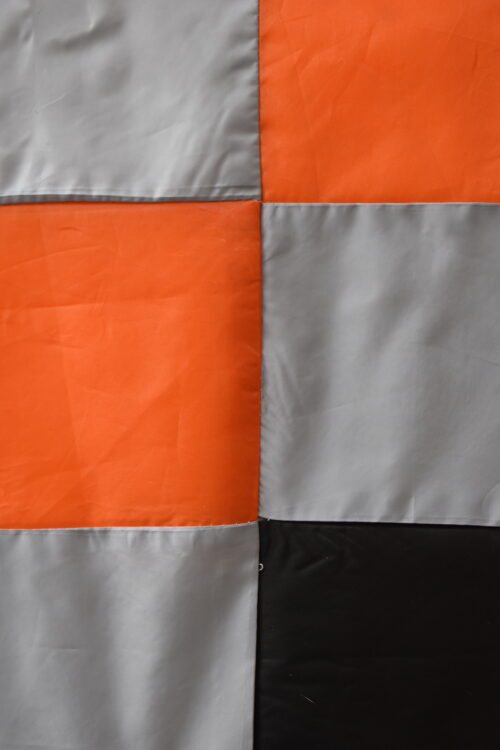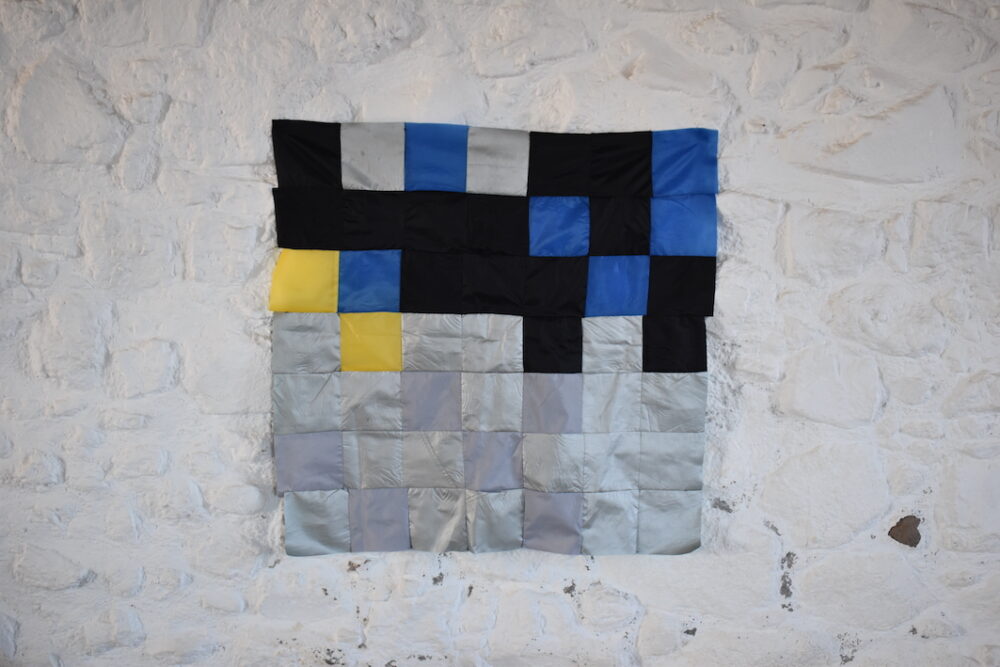 Castle of Emporeios, 85303 Nisyros, Greece
ID 997217168
Creative director:
Greg Haji Joannides
Board of directors:
Christina Arseni
Chrysoula Athanasopoulou
Pavlina Andriopoulou
Collaborators:
ATOPOS CVC
NISYRIO