Residency
1 - 27 / 5 / 2018
Mapping avlaki hot springs and natural construction material
Participants:
Shelagh-Katerina Boucoyannis
,
What is this attachment that people have with their land, the place of their memories? What is that special ingredient that makes the soil attract us and when we are away to think of it in nostalgia?
I embarked on the boat to Nisyros with maps and empty notebooks in my hands, looking for answers. When I left, I was carrying pebbles, stones, stories and images, looking for the questions. Nisyros is the place where the soil and rocks have all the colours of Iris. The Nisyrian people have the sea in their eyes and the dormant volcano in their hearts. Under every rock they hid a story, that they happily unfold, inviting you to write your own and hide it under another rock for the next one.
Their stories composed a narrative, a recollection of a space, a forgotten harbour full of ruins of another time and life, awaiting a new tale to bring it back to life. Through the years, the Nisyrians preserve the place unspoilt in their minds, and describe it as if it was only deserted yesterday. Their ideas and thoughts became my design tools, and the traditional materials of their land my palette, so as to start composing a new narrative of the place.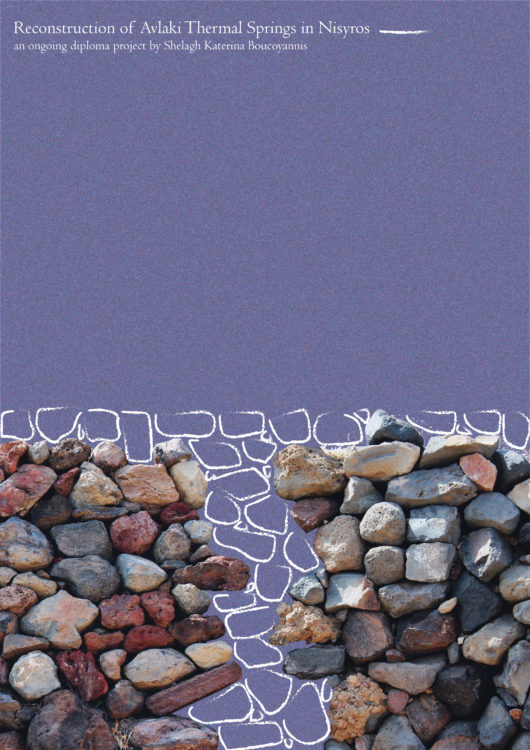 Castle of Emporeios, 85303 Nisyros, Greece
ID 997217168
Creative director:
Greg Haji Joannides
Board of directors:
Christina Arseni
Chrysoula Athanasopoulou
Pavlina Andriopoulou
Collaborators:
ATOPOS CVC
NISYRIO