Open house
19 / 7 / 2016
Nisyros
Participants:
Panos Kokkinias
,
Presentation of artwork "Nisyros" during the Open House.
Nisyros,2014.Digital inkjet print. Dimensions 150 χ 300 cm.
The work observes crater Stefanos of Nisyros' volcano. A unique natural attraction, it receives daily, especially during the summer, numerous visitors. Their massive flows were studied and recorded for several days, and then assembled in one picture which attempts to visualize the very condition of the man-tourist. The lightness of vacation allows for a humorous look at the fast visit, the superficial experience and the desperate need to stop time by taking snapshots. The heaviness of the latent subject, that is our short passage in life, is counterbalanced by the seemingly light-hearted style of a parody.
Tuesday, 19 July 18:00 – 21:00 Sterna Residence, Castle of Emporeios, Nisyros.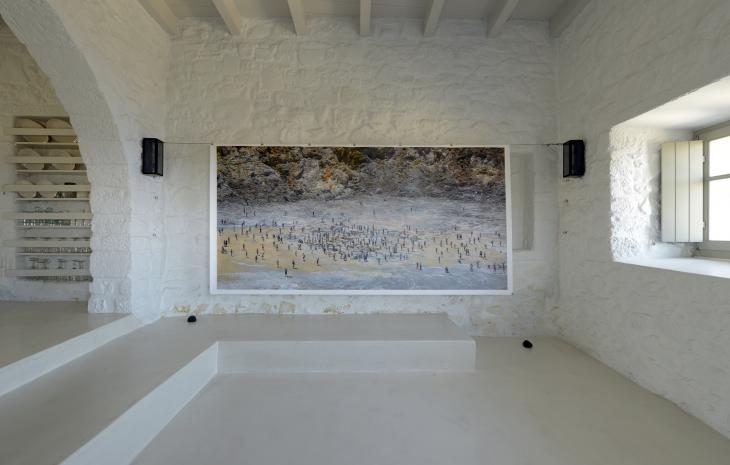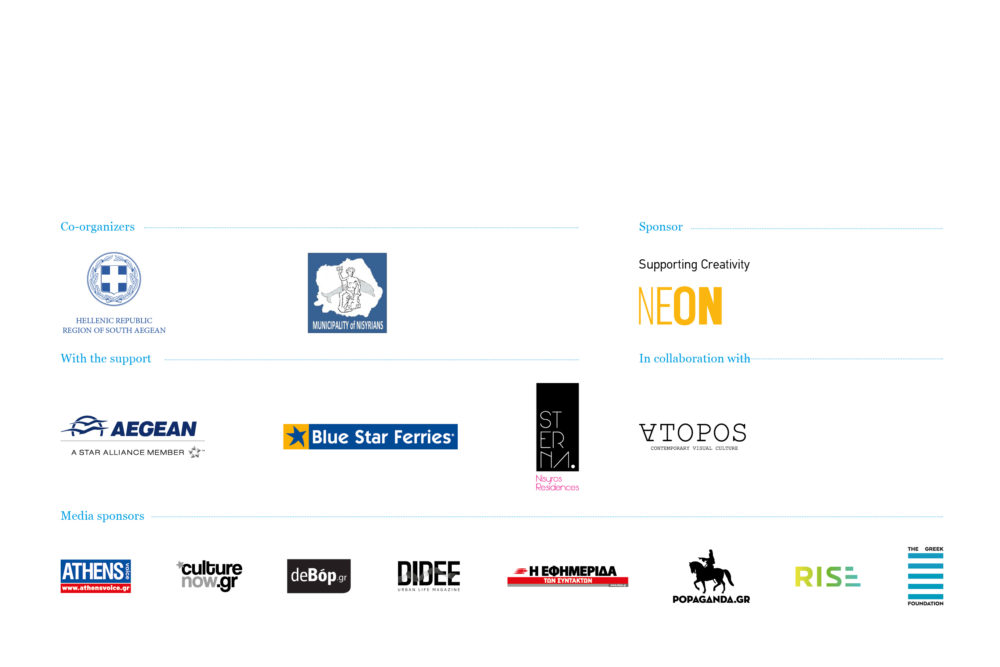 Castle of Emporeios, 85303 Nisyros, Greece
ID 997217168
Creative director:
Greg Haji Joannides
Board of directors:
Christina Arseni
Chrysoula Athanasopoulou
Pavlina Andriopoulou
Collaborators:
ATOPOS CVC
NISYRIO