Exhibition
8 / 7 - 26 / 8 / 2018
EXHIBITION OF RESCUED PIECES – STUDENTS' GROUP SHOW OF ALL CLASSES OF MANDRAKI PRIMARY SCHOOL
The exhibition entitled "Rescued pieces of children" constitutes an invitation to view an instantaneous moment of creation, which if not viewed as such, will not be viewed at all.
In deserted, weathered Loutra, Todestrieb (proneness to Death), and Libido (proneness to Life) coexist as the two ends to be nullified in an existential swirling, resembling a Dionysian colour trance.The unique moment that time stands still for the unprecedented to happen, for creation to converse with obliteration creating a completely new opportunity.
The bipolar scenography of the timeworn building remains intact offering the children's artwork an unpremeditated field of existence and deconstruction. The symbiotic existence of artwork and space constitutes a situational condition. It is in this momentarily unintentional synergy, devoid of cognitive perception of death that the children hold in their hands the gift; the standstill of time eternally gaping like a guillotine over our heads.
Baths of Mandraki, daily 10.00 – 20.00
Agapi-Pavlina Iatropoulou, Alexandros Kaparakis, Alsia Mamoli, Anastasia Ioakimidou, Anna-Eleftheria Drepanou, Antonis Hartofilis, Armando Balla, Vasilis Renieris, Giannis Karras-Biniatis, Giannis Renieris, Giorgos Kazantis, Giorgos-Kleanthis Hasapladakis, Dionysia Mastromihali, Esmeralda Balla, Efrosyni Karra-Biniati, Ilias Karras-Biniatis, Iasonas Kazantis, Kalliopi Nikitiadi, Katerina-Anthoula Iatropoulou, Katerina Koulaki, Kleanta Dranga, Kokona Chrisopoulou, Konstantina-Efthimia Kakaziani, Konstantina Mastromihali, Konstantina-Maria Torizi, Konstantinos Dermitzakis, Konstantinos-Panagiotis Ketses, Konstantinos Papasavvas, Majia-Ilektra Ioakimidou, Maria-Anna Papasavva, Maria-Spiliani Fasoulari, Maria Hazoglou, Manolis Petineris, Michaela Kourdoumpa, Michalis-Asiminis Giannakis-Martin, Michalis Fasoularis, Brisilda-Zoi Zeneli, Nefeli-Evagelia, Filippou-Kanari, Nikos Parianos, Nikos-Panagiotis Sfakianos, Panagiota-Paraskevi Kourdoumpa, Paraskevi-Despina Loukouleskou, Soudeis Boritsi, Spiliani-Maria Korizi, Stamatina-Maria Dolianiti, Stella Topi, Triantafyllia Papadelia, Fabian Hokia, Christos Dimitriadis, Christos Sarantopoulos
With the support of the Municipality of the Nisyrians and the Parents committee of the school.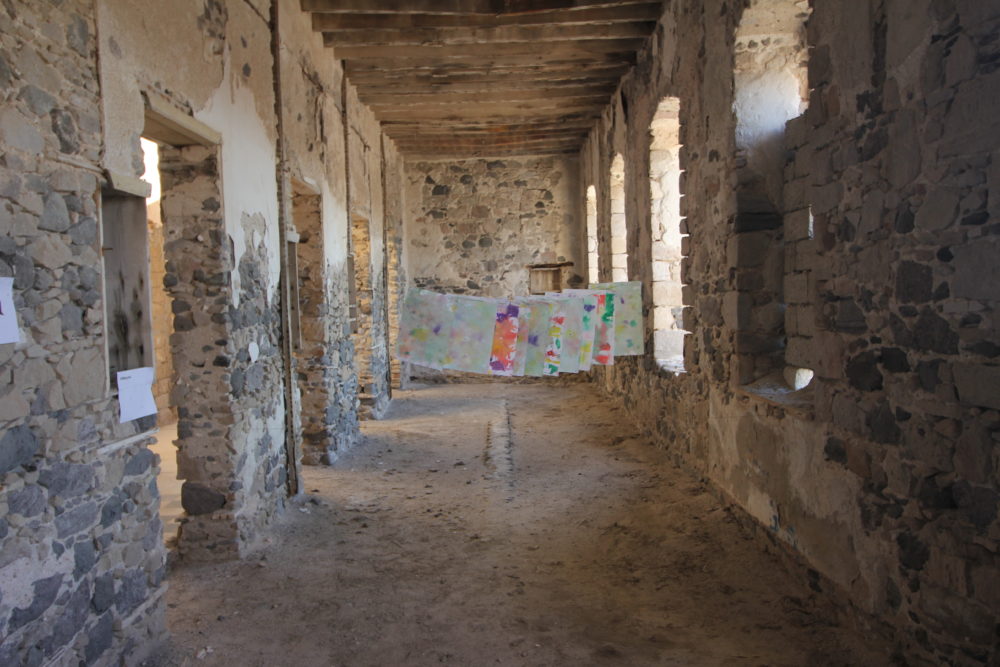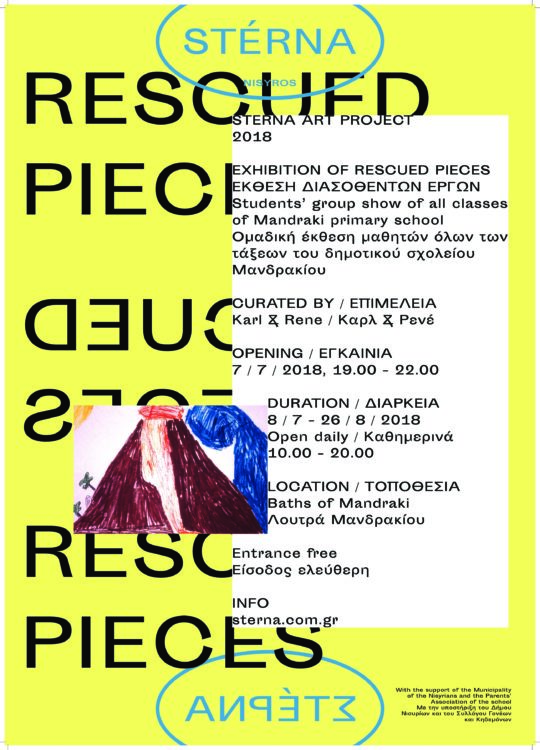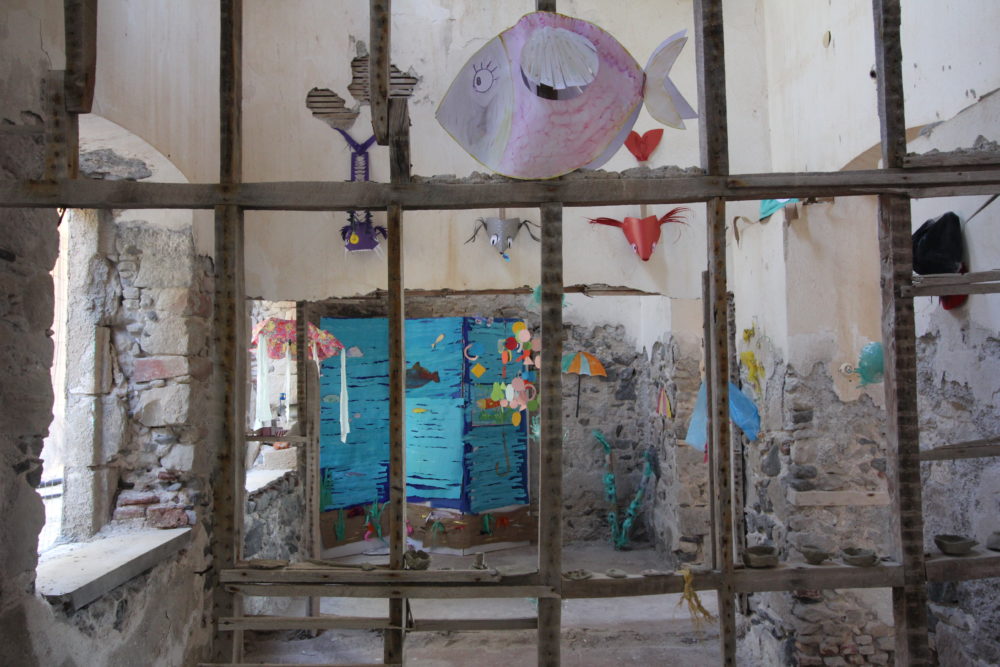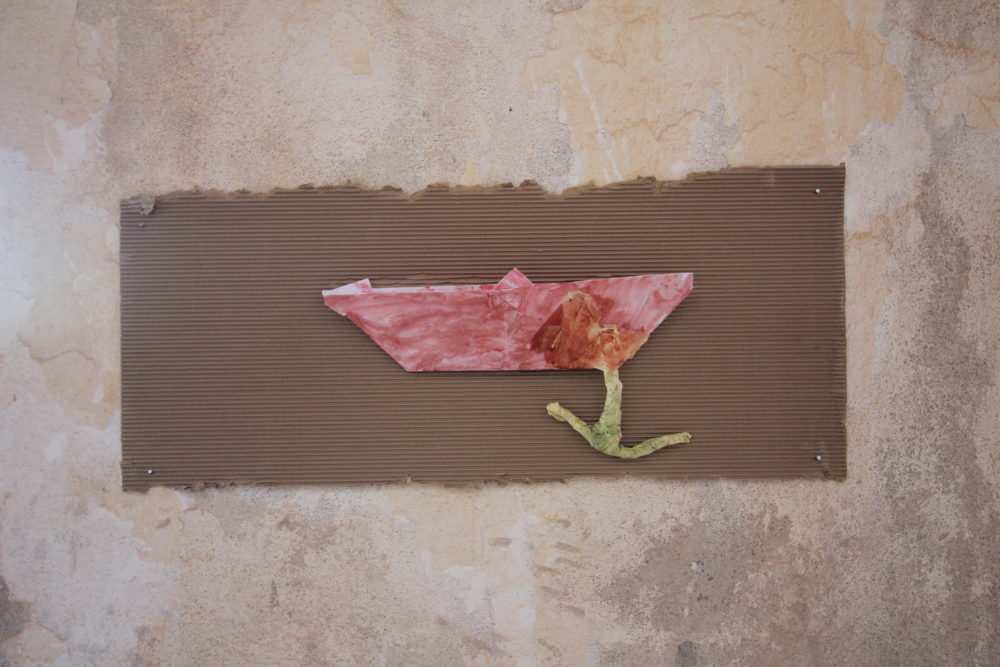 Castle of Emporeios, 85303 Nisyros, Greece
ID 997217168
Creative director:
Greg Haji Joannides
Board of directors:
Christina Arseni
Chrysoula Athanasopoulou
Pavlina Andriopoulou
Collaborators:
ATOPOS CVC
NISYRIO