Workshop
15 / 5 / 2019
Effects of Participation in Art Appreciation and Art Making on Blood Pressure and Pulse Rate
Curator:
J. Steven Alexander & Lisa J. Nicoletti
American conceptions about medicine and wellness are persistently tied to Greece, from our version of the Hippocratic Oath to hype about the "Mediterranean diet." Indeed, ancient Greek ideas about health and healing stimulated the development of modern medicine, and traces of their medical practices persist today, from our surgical instruments to the votives (tamata) left in some Christian churches. Nevertheless, our Hellenized health paradigm reveals a significant departure from the Greeks. For the ancient Greeks, medicine depended on the arts, seen in the architecture that housed its healing shrines, sculptured offerings of diseased body parts, drawings that transmitted medical knowledge, and dramatic festivals promoting individual and social wellness. This Centenary College of Louisiana course will examine the role of the arts in healing in Greece and Shreveport, spanning from ancient Greek temples dedicated to Asklepios to the "Arts in Medicine" program at the Feist-Weiller Cancer Center of Louisiana State University Health-Shreveport. Scientific studies about the measured benefits of art therapy will be examined and we'll conduct scientific research to see for ourselves whether art heals.
The curators are university professors in Shreveport, Louisiana, USA. Lisa is an art historian, visual culturist, and curator at a small liberal arts college, and Steve is a scientist working on cures for diseases such as Alzheimer's disease at a large medical school and hospital. During the 2-week course on Art and Healing in Greece they will travel along with Centenary students to Athens, Kos and Nisyros, Defli, Corinth, Epidaurus, Nafplio and Nemea. They are looking to answer questions such as: How healthy is the Mediterranean diet? Are there health benefits to art production or consumption? Let's see what our own biometric data say! How does archaeology reveal ancient Greek healing practices? How does traveling affect your microbiome? Do graffiti & street art promote or impede community wellness? What is the placebo effect & its connection to healing practices? What are the differences between Greek & American approaches to art, health, & healing?
Through the entire course, the students will participate in art creation activities. Sterna will organize a half-day workshop in the valley of the crater where the students will be asked to form stones of pumice and lava in order to create totems that will remain in nature until they fall by the wind, the goats or humans. Before, during and after the workshop there will be a "control activity" a stable reading of pulse and blood pressure. The professors/curators will study data readings and begin a dialogue with participating students on how art heals.
Participants: Taylor Abshire, Ashley Albright, Cara Armstrong, Essa Badon, Haley Campbell, Zackry Dick, Madison Fremen, Jesse Hageman, Jonathan Harrel, Rachael Higginbotham, Payton LeBlank, Lauren McHan, Blair McLaughlin, Alexandra Naron, Raegen Petzold, Kayla Willie
Location: Valley of the crater, Nisyros
LSU Health Sciences Center-Shreveport & Centenary College of Louisiana, USA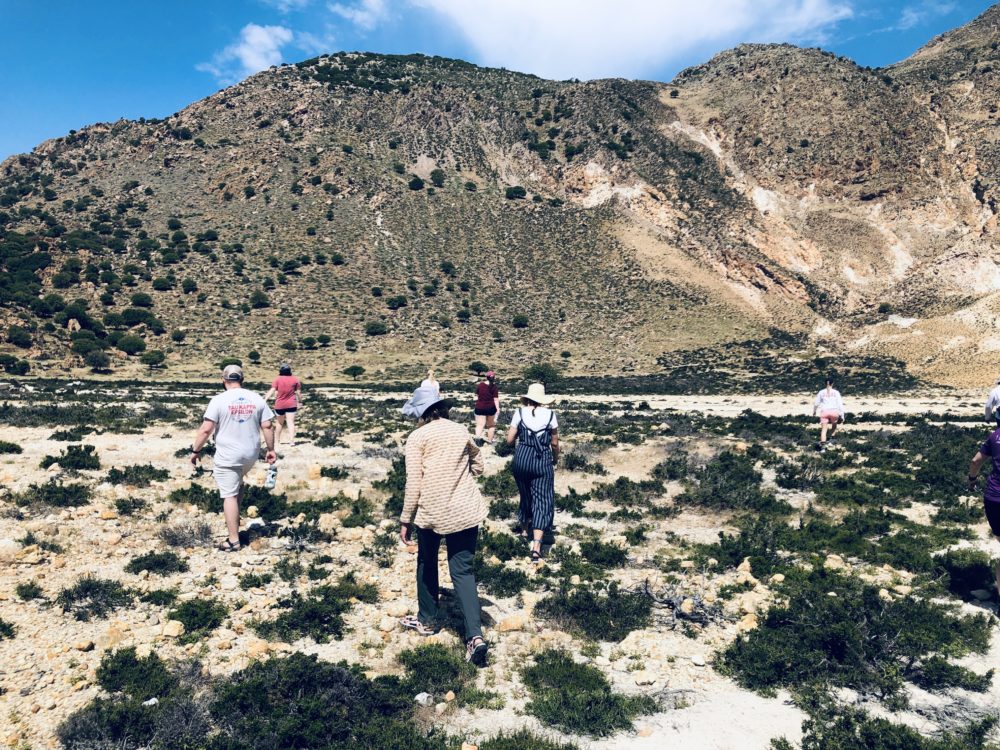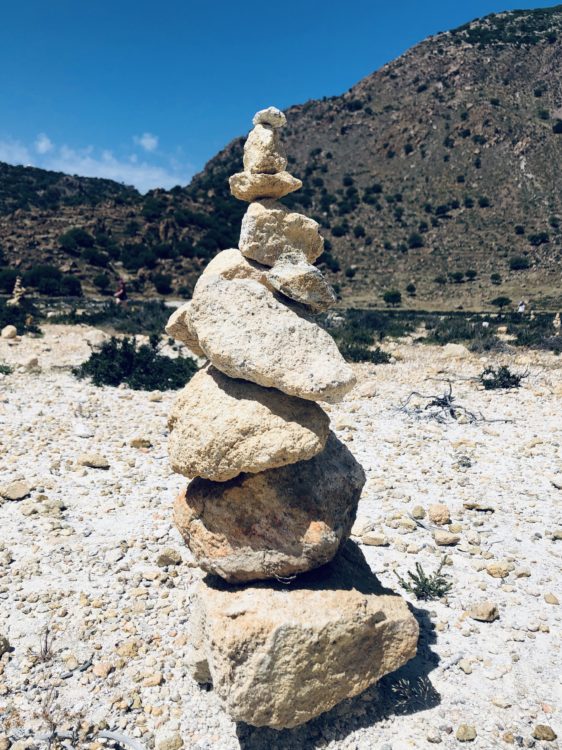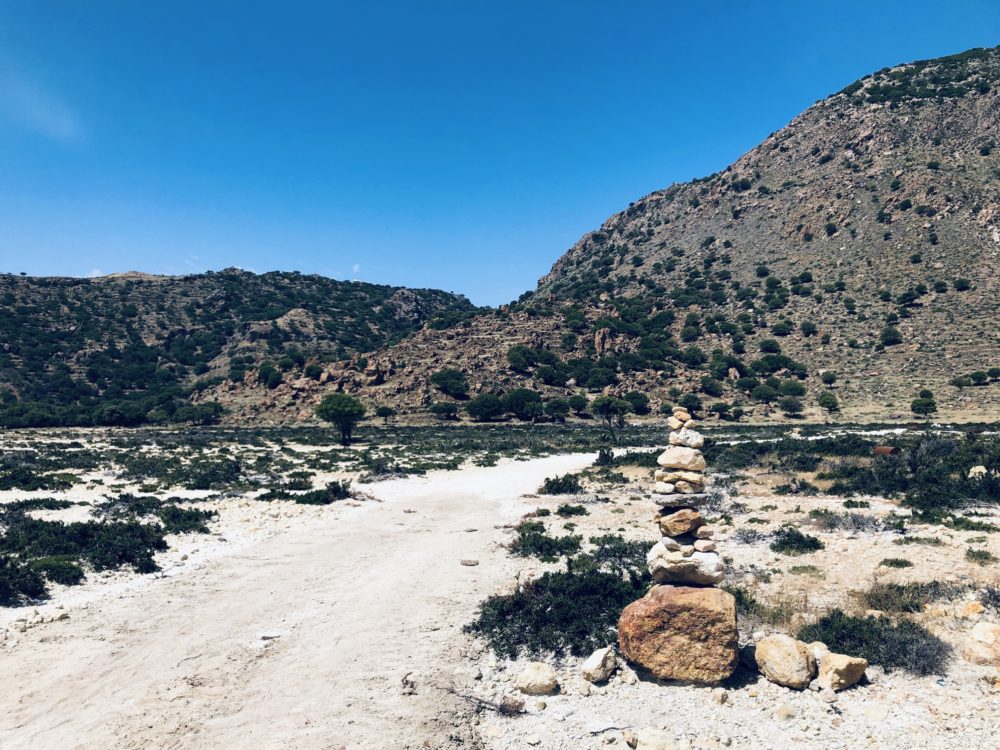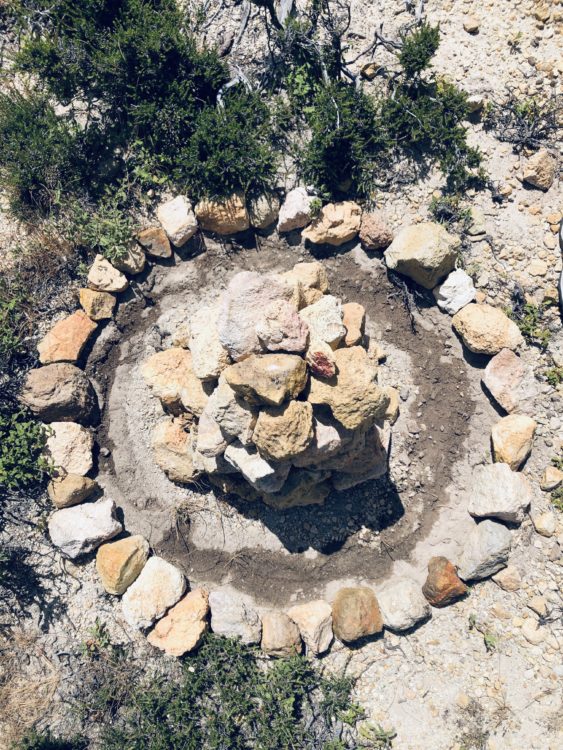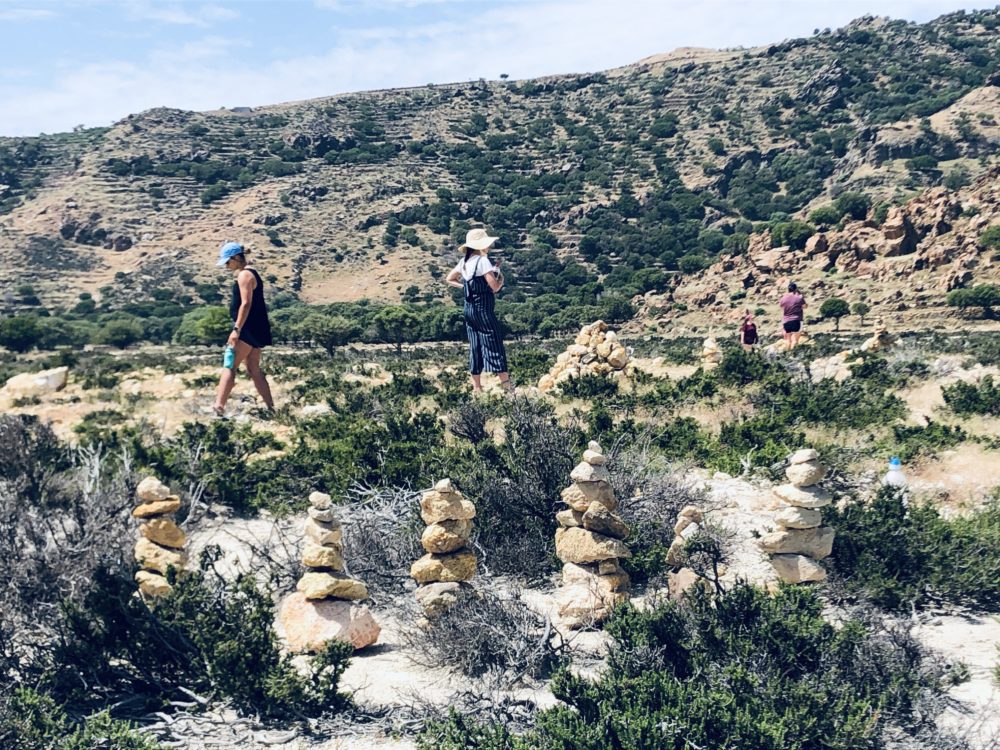 Castle of Emporeios, 85303 Nisyros, Greece
ID 997217168
Creative director:
Greg Haji Joannides
Board of directors:
Christina Arseni
Chrysoula Athanasopoulou
Pavlina Andriopoulou
Collaborators:
ATOPOS CVC
NISYRIO