31 / 7 - 30 / 8 / 2015
At the baths
Curator:
Xenia Kalpaktsoglou
Participants:
Alexandra Bachzetsis
,
Dora Economou
,
Chrysanthi Koumianaki
,
Kosmas Nikolaou
,
Paky Vlassopoulou
,
Poka - Yio
,
Is Nisyros a myth or reality? The volcano won't lie dormant, the fumes of hydrogen sulphide are everywhere, and hot water rises at many spots along the coast from hot springs with therapeutic properties.
The non profit organization Sterna invites six artists to produce new works at the historical building of the Baths in Mandraki, starting from the eerie character of Nisyros and aiming to activate a place which used to be a hub of healing, a place of both isolation and encounters. The building of the Baths goes beyond its role as a venue for an art exhibition to become a living being; one more participant. "At the Baths" thus emerges as an alternative resort, a world of observation and interaction whose key idea is a live encounter with the islanders.
The exhibition borrows its title from the autobiographical work in which Hermann Hesse describes his time in the spa of Baden, Switzerland, his daily life and his not always harmonious relations with the other visitors.
The exhibition is to come with a bilingual publication with the works created specifically for the exhibition by the artists and a theoretical text by the curator Xenia Kalpaktsoglou. In addition to documenting the exhibition, the catalogue will function as a 'journal' of the artists' processes with relation to the island and the space of the Baths.
Opening 30 July at 8:30pm with an event by Alexandra Bachzetsis and a dj act by Lies Vanborm
Baths of Mandraki, Open Daily 6-9pm
Photos by Nysos Vasilopoulos, Sterna Art Project 2015, Nisyros.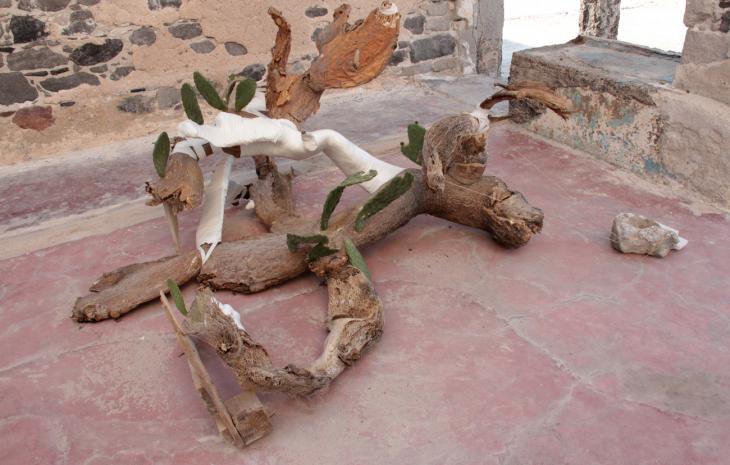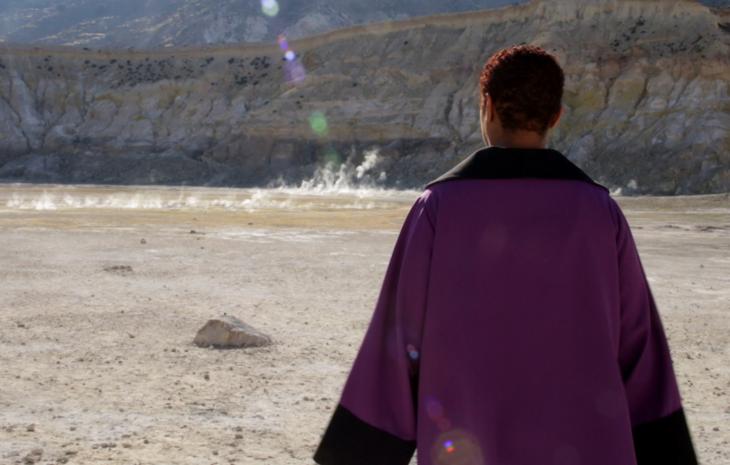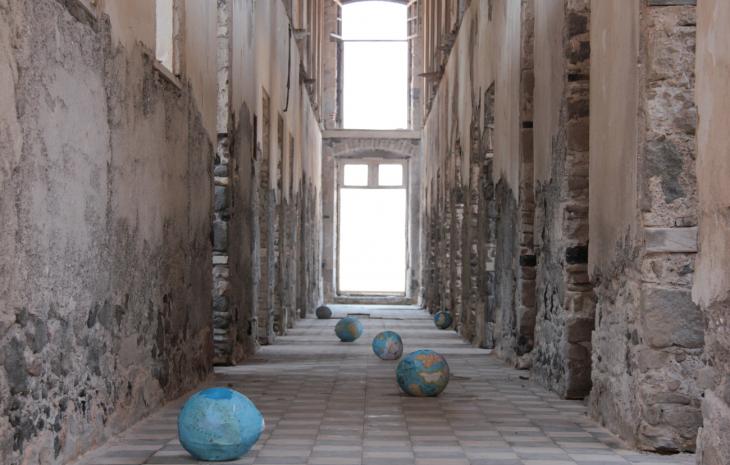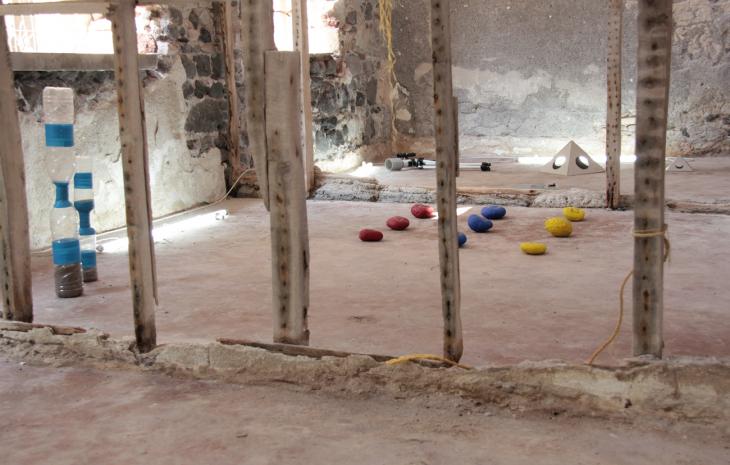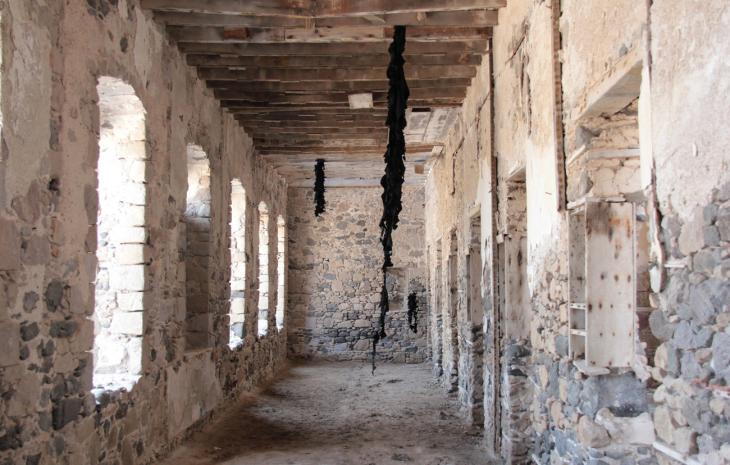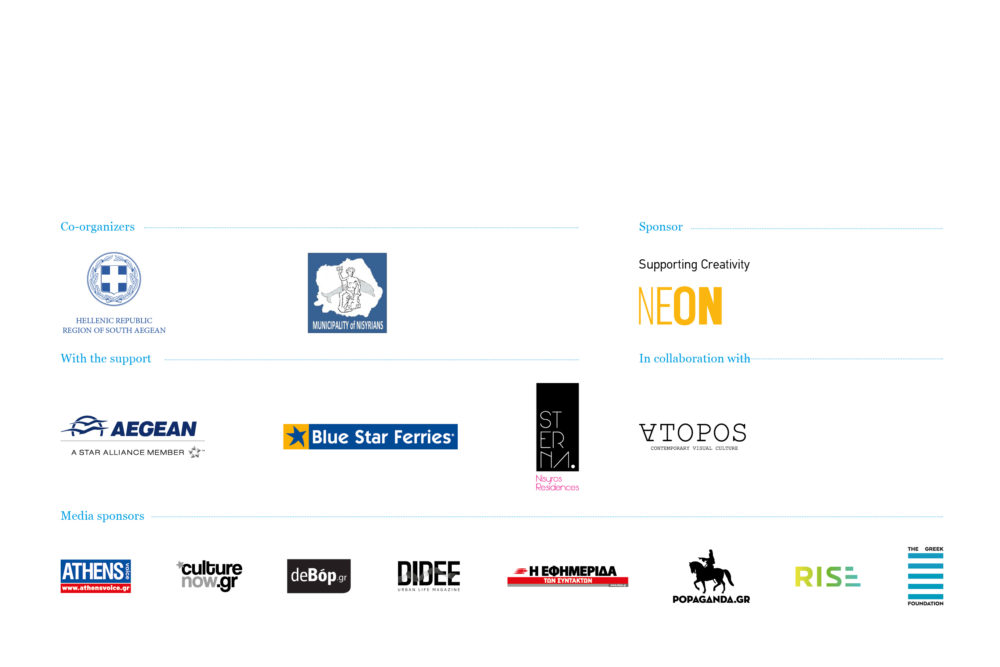 Castle of Emporeios, 85303 Nisyros, Greece
ID 997217168
Creative director:
Greg Haji Joannides
Board of directors:
Christina Arseni
Chrysoula Athanasopoulou
Pavlina Andriopoulou
Collaborators:
ATOPOS CVC
NISYRIO